Staff
Our Pastor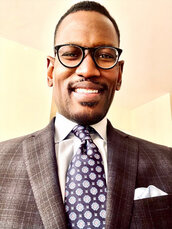 Rev. Dr. Ronnie L. Stanley, Jr. received the Lord Jesus Christ as his personal Savior at 9. Rev. Stanley attended and graduated from the DC Public School system's, Ballou Senior High School. He received his call to the Ministry in 1983 and the Mount Sinai Baptist Church licensed him where the late Dr. David Durham, was Pastor. In May 1998, Dr. Tony Evans, Pastor of the Oak Cliff Bible Fellowship ordained Rev. Stanley. He also pursued and received his Bachelor of Science in Biblical (BS) Education from Columbia International University (CIU) and a Master's of Theology (Th.M.) in Systematic Theology from Dallas Theological Seminary (DTS).
Ron has completed his postgraduate studies at Dallas Seminary, earning a Doctorate of Ministry (D.Min.) in Pastoral Leadership. Rev. Stanley has a firm conviction that the church is the only institution designed by God to introduce men and women to Christ and his goal is to be a primary vehicle in facilitating that introduction. Ron is married to the former Ms. Vera F. Allen a graduate of Howard University; they have four children
(Ashley, Lauren, Taya, and Amanda). He and his family currently make their home in Clinton, MD. Over his 30 years of ministry, he has served in various capacities, at this time; he serves as the Pastor of the Mount Olive Baptist Church, Washington DC.
Associate Minister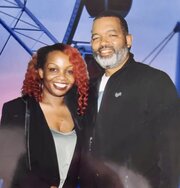 Rev. Arthur Moon
Was born in Washington D.C. Being raised by a single mom with two siblings he understood responsibility at an early age. After graduating middle school, he was looking for a change. He and his siblings moved to Pennsylvania with their grandparents. He accepted the Lord at 12 years old. He was called to ministry at 16. He graduated from Norristown high school in 1992. On April 2, 1994, he married Kimberly Pendleton.
They now have 6 children together: Robert, Devaine, Derek, Naomi, Kiya and Trinity. They also have 3 grandchildren. Rev. Moon would serve as a Sunday's school teacher and deacon at Norristown Baptist Church.church in Norristown Pa. under Pastor Bruce Butler Jr. In 1998 he was licensed as a pastor by Pastor Bruce and served as a youth pastor and assistant pastor. He would go on to serve at Norristown Baptist church for 11 years.
He attended North East Baptist School of Theology in PA. I n 2009 he and his family moved to Maryland. They became members at Mt. Victory Baptist church where he served as a youth pastor and associate Minister under Dr. Clinton H. Saunders. In 2013, Rev. Moon was ordained by Dr. Saunders. Later he would go on to serve at Mt. Olive Baptist church for 7 years. Currently serves as an associate minister at Mt. Olive Baptist Church under the leadership of Rev. Dr. Ronnie L. Stanley Jr.